The Nanocomposite cement slurry additive to prevent efflorescence and
water seepage
(For Clay bricks & Fly ash bricks only)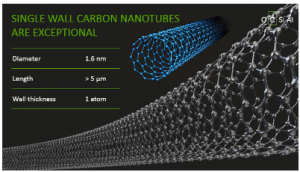 Cement slurry is the finest particles of cement which should be less than 50-70 micron. Heavier particles are settled down in bucket and remixing is mandatory during plastering. The acceptable water absorption for bricks in construction is between 12% and 20% when tested as per IS 3495 (Part 2): 1992. Water absorption of fly ash brick: 6-12% water absorption of normal/red clay brick: 20- 25%. But, practically the value is found much more. Efflorescence and water seepage are the common effects due to high permeability.

Nano tubes of SYLOCON®-CNT when added in cement slurry, the traditional surface wetting and plaster bonding cement particles in slurry is uniformly
distributed and nano tubes function as a bonding key forming hydrophobic calcium silicate hydrate. The following image are taken by Premankur Bhattacharya using Scanning Electron Microscope. The specimen was prepared with cement slurry and SYLOCON®-CNT. The result has shown that Nano tubes prepares calcium silicate hydrate hydrophobic blocker which doesn't allow any water ingression from external sources.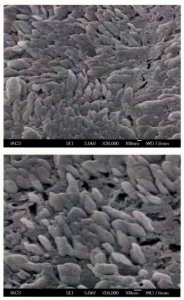 After application of slurry on masonry, plastering is recommended following traditional procedure. Traditional curing is mandatory. Recommended Dose- 1 Litre SYLOCON®-CNT in 10 Kg cement (which is used to prepare slurry). The quantity of water used to prepare a mason friendly slurry may vary. But, mason should mix water and cement first, then add SYLOCON®-CNT additive. Mixing procedure should be traditional to prepare a homogeneous slurry.
Coverage-. Coverage of 10 Kg cement slurry is approx. 100-128 Sqft.
Mfg. By ANN WORLD, HOOGHLY, WEST BENGAL
Phone-9831267680 / 9831268812 / 8017444666
Website- www.aquacrete.co.in